Natech invests in enriching the ecosystem of its core banking system CSB2 through its strategic partnership with FINCLUDE in the area of PSD2 Aggregation. Through this partnership, the electronic channels of NATECH customers will have the ability to access in real-time PSD2 open banking services and thus will be able to view their accounts and transaction data from dozens of banking institutions in Greece and Europe.
Using Finclude's PSD2 platform, Natech's customers will be able to offer their users (individuals) state-of-the-art digital services. An indicative area of innovation is Personal Finance Management, i.e. applications for managing their personal finances, training them to improve their financial health and view of their accounts from different banks in one place.
Using Finclude's services, financial institutions will be able to offer personalized services to their users and develop new digital banking services by expanding their channels and audience.

Finclude is a pan-European credit scoring provider that enables financial institutions and other companies to assess individuals' creditworthiness, using machine learning on their actual banking data, through Open Banking APIs (PSD2). Finclude empowers companies to digitally integrate the transactional behaviour across banking institutions when assessing the financial standing of individuals. The company is a licensed PSD2 service provider by the Bank of Ireland.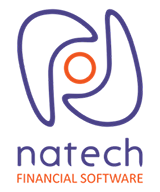 Natech develops upgraded digital software for financial institutions, e-wallets, digital banks in Europe and in the wider market of the Middle East & Africa, based on the innovative features of its customer-centric systems and its 30-year corporate course. It is ranked annually in the 34 largest vendors of integrated banking systems worldwide, while with offices in Greece and Germany it serves high-profile clients operating in more than 40 countries (100% of Greek Cooperative Banks, Zenith Bank, TORA WALLET – Opap Group, Ziraat Bank, Credit Agricole, FCA BANK, BFF Bank, ELTA, Qquant, etc.).